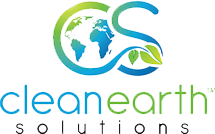 Welcome
Clean Earth Solutions
Clean Earth Solutions is an environmental firm focusing on the education, prevention and remediation of various types of contamination. Clean Earth Solutions offers comprehensive programs to identify, prevent and eliminate contamination liabilities and responsibilities.
Clean Earth Solutions has been proudly leading the compliance and precision testing industry in the South / Central United States since 1994.
Call Clean Earth Solutions today and let our experience and unsurpassed service support all of your environmental compliance needs.
Experts at Clean Earth Solutions handle a range of compliance inspections and management services. Put our experience and industry leading service to work for YOU today !

Tank testing

Line testing

Compliance management

Cathodic protection

Dispenser calibration

Storm water basins


We have trusted and depended on Clean Earth Solutions for many years and rely heavily on their expertise and experience ! They are very professional and efficient.
GPM Southwest (EZ Mart Stores)
Texarkana, TX
Kirsten Wilson
Environmental / Compliance Manger

Scott Giese and his team have always provided us with solid service, expertise and direction. We have trusted them since 1992.
Jet - Pep
Holly Pond, AL
Robert Norris
Owner

CST depended on Clean Earth Solutions to keep us compliant and up to date with all of our testing and regulatory compliance needs. The Clean Earth Solutions team was dependable, reliable, very knowledgeable and efficient. They are truly a leader in this industry !
CST (Valero Stores)
San Antonio, TX
George Gale
O&E Coordinator

I have used and trusted Innovative Corrosion Control and Clean Earth Solutions for almost 30 years. They have always provided outstanding service at competitive prices. I would highly recommend them for any environmental compliance and testing needs.
Juniper Ventures of Texas LLC
New Braunfels, TX
Michael K. Garrott
Sr Real Estate Development Environmental & Property Tax Manager

Innovative Corrosion Control and Clean Earth Solutions have been our "go to" consultant / contractor for all of our environmental and compliance matters since 1994 ! We look forward to many more years of this partnership !
V & S Enterprises
Austin, TX
Stacy Oliver
Owner

The Big's family of stores depended on the direction of Clean Earth Solutions for all of our environmental needs and concerns. We wouldn't consider trusting anyone else with guiding us through compliance of all the regulations we faced - those guys are simply the BEST !
Big's
San Antonio, TX
Tex Farmer
President

Clean Earth Solutions has been invaluable in keeping the Stripes / SUNOCO family of stores compliant and "on track" even through our many acquisitions. They have never let us down ! We trust and rely heavily on their team of experts.
Stripes / SUNOCO
Dallas, TX
Carol Paton
Fuel Compliance Supervisor